Glasgow 10K for Cancer Research UK
As part of my latest fitness drive, I've set myself the triple challenge of not only competing in my first competitive event and raising money for charity, also I have also set a time to complete the run in as well.
As regular readers may already know, my legs were pretty well smashed up in a car crash 10 years ago. I've had problems ever since, and it became apparent that I would never be able to run due to the injuries I sustained. However that all changed last year when I had knee surgery to fix some cartilage and ligaments and to smooth out the underside of my knee cap. When there were in there, they found several small bone fragments lodged in the cartilage, left over from the initial fractures. These were the cause of all the knee pain I was experiencing for so long.
Due to the overwhelming success of the operation, I was hoping to compete in the 2016 Glasgow 10K, however, there just wasn't enough time for post-operative recovery and training before the race. I've spent the past year getting fit, running, dieting and exercising and I've now signed up to the event for 2017.
I'm aiming to complete the run in a time less than one hour, a fairly modest goal. This will be my first competitive event and I have to take into account prior injury, including the metal work in my knee. I think that's a reasonable target to aim for. The world record is 26 minutes 44 seconds and the average time is 50 to 70 minutes.
The map above shows the planned route which takes in a run along the Clyde, up the busy shopping area Buchanan Street, past works my offices and down into Glasgow Green before heading back up to finish in George Square.
Training is going well and barring injury between now and race day I should be on track for my target.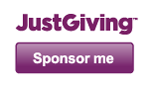 Last updated on: Wednesday 14th June 2017